No, I am not referring to an actual pig's snout. I am referring to the guitar amplifier also known as the Legendary 7-100.
Richard Edlund and Wayne Kimbell invented it in 1969, but before they were able to come up with the first portable electric guitar amplifier we know today, they have created about 65 ptototypes during the 60's and some of those prototypes were even used by famous musicians during that time like Led Zeppelin, The Rolling Stone, The Beatles, The Eagles, The Who and Terry Kath of Chicago.
The first pignose amp came out in the early 70's at a NAMM convention in Chicago. It was then manufactured and has been used as a portable practice amp.
Today, the 7-100 amp is still in production although it is now used primarily in recording studios.
The company known as Pignose Industries has been sold and is now known as the Pignose-Gorilla and is owned by Howard Chatt.
The pignose effects pedals Musicians friend is the ideal partner of the 7-100 and will make the amp work better and make the sound more incredible. It's definitely something a serious musician should have.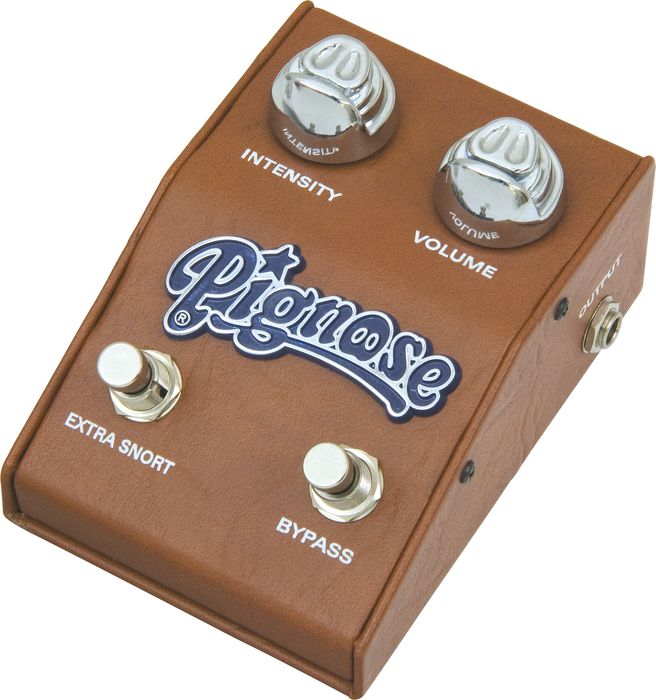 I really don't know a lot about musical instruments or its accessories, but thank God for google!
My sister, Joy and my brother are musicians. My brother can rock out in a guitar like a rock star, he's been in shredding competitions and has won several times as well.
Joy can play the piano and guitar and can really belt out a tune.
As for me? I look good on the cover of their singles.
LOL.